Combining the visibility of a helicopter with outstanding slow-flying capabilities, the original concept for the Edgley EA7 Optica was as a three-seat touring aircraft. Designer John Edgley, at that time a post-graduate student at the Imperial College of Science & Technology, London, began the final aerodynamic design in 1974 and a model was wind tunnel tested in 1975. Construction of a prototype began in 1976 in London, and final assembly was carried out at the College of Aeronautics, Cranfield. The first flight was made on 14 December 1979 with a 160hp Avco Lycoming O-320 engine but this was later changed to a 200hp IO-360. The engine drives a five-bladed fixed-pitch ducted fan, and the Optica is thought to be the world's quietest powered aircraft.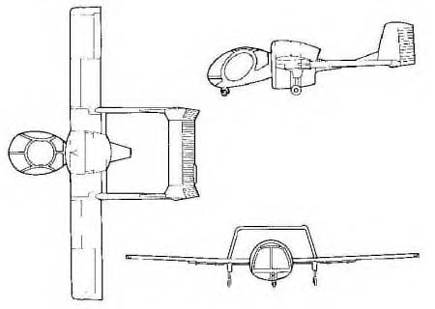 Mounting the whole cockpit assembly ahead of the fan and engine gives the pilot and passengers 270° panoramic vision, plus almost vertical downward vision; the cockpit canopy design allows photography through the panels. The tricycle landing gear is fixed and unfaired, with maintenance-free solid suspension, and the air frame is of all-metal construction; its internal cabin width of 1.68m permits three-abreast seating, while baggage space and positions for mounting specialised observation equipment are provided behind the seats and in the unrestricted floor area in front of the two passenger seats.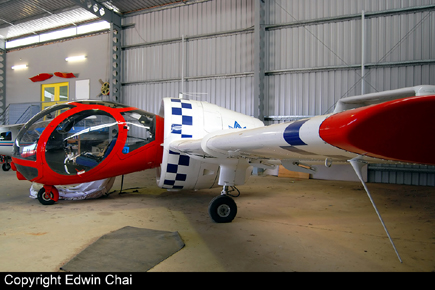 Roles for the Optica are virtually unlimited, from the obvious aerial photography and surveillance patrols to traffic reporting, powerline inspection etc. and it has the ability to perform much of a helicopter's work with fixed-wing economy and range. Considerable interest was shown in the Optica from the time of its first appearance, and at the 1981 Paris air show the announcement of a first production order was made - 25 for an Australian distributor.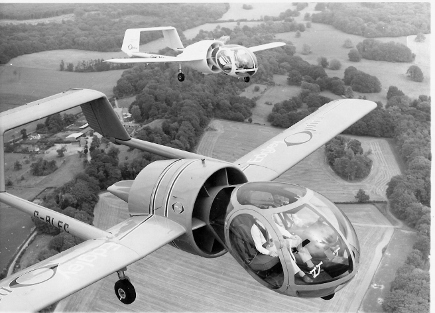 Now, the Optica has come full circle and is once more under the control of the original designer, John Edgley, and some of the original design and production engineers. There should be a bright future for the Optica in the modern world, where a low-cost, low-speed surveillance aircraft is often needed.